Project IGI: I'm Going In. This was a beast of a game, taking into account of when it actually came out. This game works properly on Windows XP, and its predecessors, unfortunately, doesn't work well on Windows 7 and probably wouldn't on Vista (No Confirmation).
For Windows 8, please read up to the bottom.
The game is fine when in a mission, but the menu is horrible and absolutely impossible to find what is what. This is what it looks like,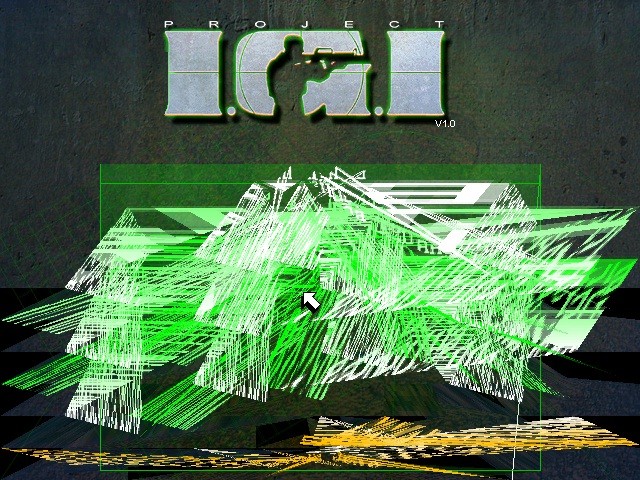 It looks as if we need some decoder or decryptor, just kidding. Again, this is because of a Dynamic Linked Library Mismatch with Windows 7 than that of Windows XP. So we have to correct it, just like for ManHunt game. Here, instead of imputing the .dll into the Executable, we have it separate.
This was coded by HeliX666, credits to him for that.
Fix –> Download Here
Just download it, and extract it with 7zip, WinZip, WinRAR or Any Other Unarchiver.
You'll find 2 files in it, they are, IGILoader.exe and InjectIGI.dll


Copy both of these files to the Game Installed Folder, now run the IGILoader.exe instead of the IGI.exe, now the game should turn up just fine. 🙂
— Update for Windows 8 (Thanks to unknown person lol) —

If you are on Windows 8, keep reading
Browse to the IGILoader.exe and then right click it.
Go to Properties, then click on Compatibility tab, here change the Compatibilty mode to Windows XP (Service Pack 2), now tick the box under Privilege Level Run as Administrator.
Now it should work!
Enjoy! Queries? Mail me!