So you have graduated from high school, you are not enrolled in college for whatever reason, or you are working odd jobs and perhaps dabbling in your small business on the side. But you have not yet figured out exactly what you want to do.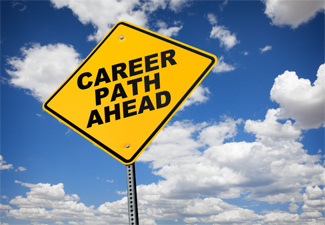 Is your life doomed? What actions are you taking to get your career path figured out, if any? Have you more or less given up all hope? In today's post I want to share how you could do better…if you knew better and hopefully get you on the right path (or at least A path ;-)).
When is it too late to decide what you are going to do with yourself?
Indeed, it is better late than never.
Meaning the right time is when you are ready and comfortable. However, change starts when you make definitive action. It starts when you decide to do something: pick up the phone and make a call, write to somebody, ask for help.
If you have already graduated from high school or are working odd jobs and still haven't figured out what you want to do here is how you can get started on getting on a new path:
EVALUATE YOURSELF. No, not mentally Check out the book "What Color Is Your Parachute?" here.
This book walks you through a series of exercises that will help you figure out based on your skill set what is the best types of careers for you.
SAVE FOR SCHOOL. If you are working odd jobs and doing what you can to make income, see if you can squeeze in just a couple of hours a week to volunteer (at a company that is related to what you want to do). Maybe you don't have experience to work or get hired in the field so if you volunteer you can get experience and you can also network and learn how you can get on the track for a paid job.
And even though it is a stretch to have to work a few hours for free, it is invaluable getting experience and direct access to the people who can help you make some things happen much more quickly than you could do on your own.
KILL YOUR TV.Look for ways to earn side money in your free time instead of watching tv (and use all the money you make on the side to put away for school or continuing education). You can earn money online freelancing through places like Guru or Freelancer.
Freelancing is when you work and get paid by the job/project you do i.e. design a webpage or facebook site for somebody or if you are a good writer you can write copy for people for their website or their brochures and marketing collateral. It is just a one-time job. But it can provide a nice steady stream of income when you have multiple small clients who are growing and giving you repeat business along with new business coming in.
GET FINANCIAL AID…From your boss! Ask your employer if they offer some kind of tuition reimbursement meaning they will pay if you go to college and take classes that may help you evolve in your career there.
They are very common esp if you want to go into business or business management because those are skills that can be transferred to most any environment. If you are 'stuck' working there for the moment…it's best to at least make the most of the situation.

REGISTER FOR (ONLINE) NIGHT SCHOOL. Look into distance learning options- This is when you can take college courses online through the internet at your own pace. The most popular place that I know of is SimpliLearn. So check them out and click here.